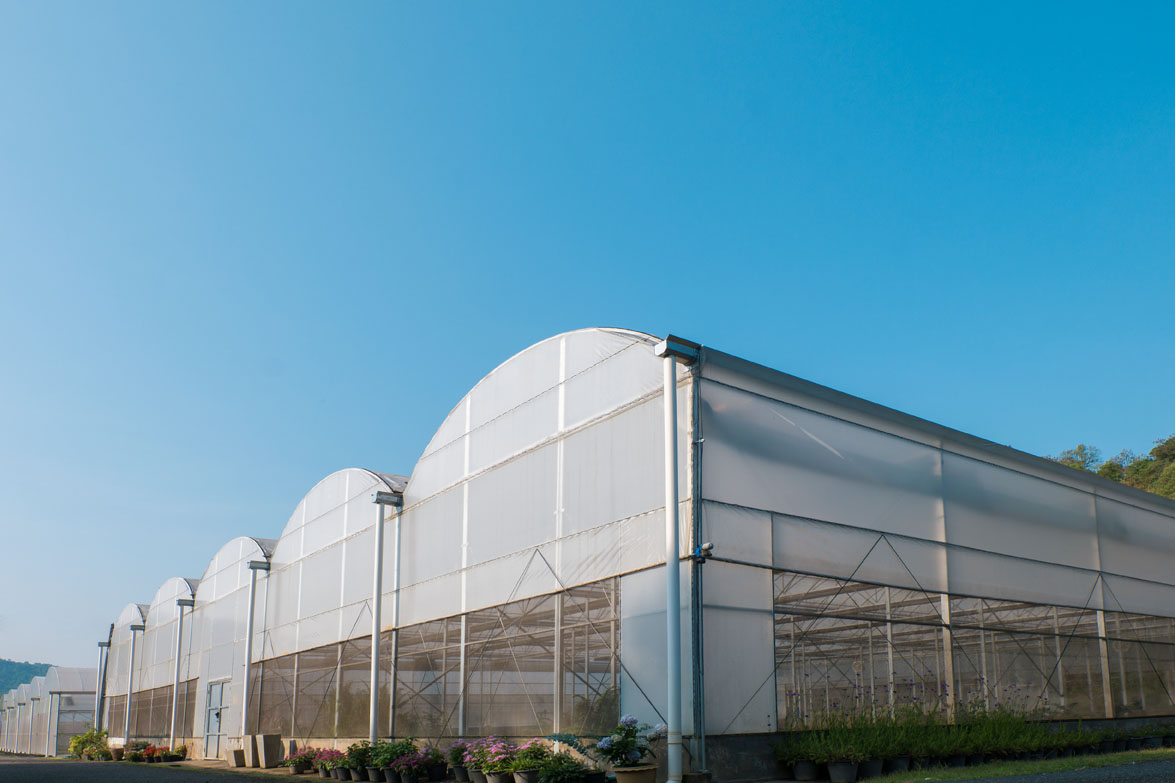 In the market there are different plastic materials for greenhouses, and depending on several factors we would choose one or the other. When it comes to greenhouses, traditional methods are rarely as efficient as more advanced technology such as polyhouse building. International Tarpaulin Company, situated in Kerala, is a well-known polyhouse manufacturer, offering high-quality plastic film that is extremely robust.

We are the dealers of 'Ginegar' brand polyhouse films
Ginegar manufactures market-leading agricultural cover films for use in greenhouses. These advanced cover film have unique thermal, mechanical and optical properties that make them ideal for protecting crops, enhancing growth, and meeting the varying needs of growers worldwide.
Width available : 4.5M, 5.5M & 7M
Thickness : 200 micron
We deal all necessary accessories which is used for greenhouse like, PVC Coated spring, Aluminum profile, mulch films, etc..
Technical Details of Ginegar Drip Lock S Cool Greenhouse Covering Film
| | Test method | Units | Values |
| --- | --- | --- | --- |
| Tensile strength at break | ASTM D-882 | MPa | 22.0 |
| | ASTM D-882 | MPa | 22.5 |
| Elongation at break | ASTM D-882 | % | 680 |
| | ASTM D-882 | % | 750 |
| Tear resistance | ASTM D1922 | Gr./mm. | 9000 |
| | ASTM D1922 | Gr./mm. | 12000 |
| Dart drop | ASTM D-1709 | Gr | 1100 |
| Light transmission in PAR | ASTM D-1003 | % | 87 |
| Diffused light tr. in PAR | ASTM D-1003 | % | 77 |
| Anti Drip | | | Yes |